By constantly remembering You, we sober up from our materialistic intoxication.  As we sober up we realize the spiritual fulfillment and Everlasting Peace inherent in the Self.
Moreover, we find we are increasingly treating all sentient beings the way we would like to be treated, as we sober up.  We are experiencing the other as more than a reflexion of the Self; hidden within, yet transcending the "Other" is this Supreme Self.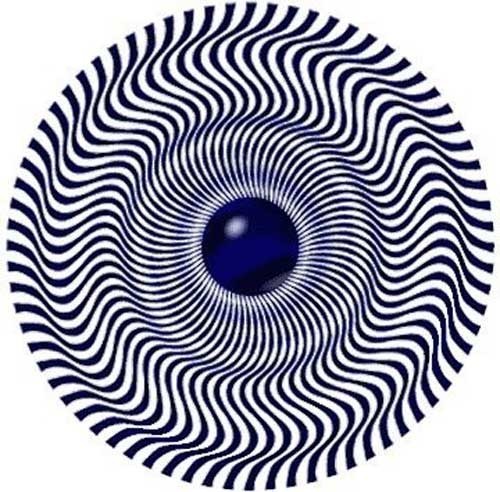 Everything we have, we bring as an offering to You.  This helps us remember You. Thank You for accepting our humble offering of praise to You. It is the chief instrument we have to remember You and to sober up.  Living a life in remembrance of You is a life of  fulfillment and Peace.  This sort of existence sobers us to our own Self  as Pure Awareness.
From one gold, mined from many different places, various mechanisms, instruments,  ornaments, and monuments  are produced.  One either pervades and transcends the universe. You, The Most Valuable, Most Powerful, The Most Righteous One, pervade and transcend all forms, fashions and circumstances.
You are the only reality. You are the only Good, the only one we can truly depend on.  You are our very own original Pure Nature. Everything else is the illusion.  Thank You for accepting our humble offerings of praise and thanksgiving.
The more our lower consciousness is purified and united through association with You, the more it is transformed from  anger to compassion, from greed to charity, from lust to  Love. We are freed from Maya's prison of despair and sordid frustration, and we are consciously united with our most liberated Self, Pure Consciousness.
Our art of reunion with You consists of chanting Your names and glories, submitting all we think, feel, will, say and do to You, and being ever conscious of the presence, and the "sound" of  Your Great, Omnipresent, Silence. This is the spiritual practice we are employing to purify our consciousness, to sober up into our original position.
  You are the Supreme Beauty in all that is attractive, thank you for showing us how to be and do Your will.  When we are in harmony with Your will, the way of Peace, we can see Your everlasting beauty all around us.  We can see You in everything, everywhere.  Harmonizing with You, our Inner-Most Reality,  ever increases our inner joy, contentment, security, freedom and peace.
You are the Source of life, our constant inspiration. You are here before the beginning, during the middle and You pervade and transcend the end.  By meditating on You our consciousness is purified, and our love expands to embrace all sentient beings. Please accept our humble offerings of praise and thanksgiving. 
Offerings of praise and thanksgiving to You helps us think of You.  By thinking of You constantly we are more than victorious in the waking and dream states of Consciousness.  Gradually, we sober up, transcend thought and are simply Being, Eternal Awareness, our True, Most Sober Self, again.   
As we contemplate You by submitting all to You, all the time, our consciousness is purified and we very naturally become spiritual strong, and free of false prestige.
You are the Divinity that is deep inside and outside of the cosmic manifestations.  A life in remembrance of You purifies us and awakens us to You, the Divinity that is always here. This gradual resurrection to our original pure consciousness, by Meditating on You, makes us very naturally ready to offer all respect to others.
Meditation on You while we go about mundane affairs cleanses our lower consciousness of all misgivings and of even the propensity to criticize others.  We understand from knowledge, observation and experience that all praise should be offered to You alone.  Most importantly, constant meditation on You sobers our lower consciousness into union with You.
 
Through this spiritual practice of  service to You, we purity our lower consciousness of material contamination and transcend the frustrations of Your illusory entanglements. Gradually we settle back into our most Sober Self, Pure Awareness.